THE IN SITU LABORATORY INITIATIVE
Building local capacity to monitor wildlife health and disease emergence
Many of the world's most biodiverse areas have the fewest resources for monitoring human-wildlife interactions, and this not only threatens their survival, it also elevates disease risks shared by humans and other animals. Globalization and climate change, both fueled by human actions, exacerbate these shared risks, and our challenges are too complex for a single group of nations or states to address; we need a global effort. The In Situ Lab Initiative (ISL) hopes to catalyze this movement by empowering local scientists and community leaders with modern wildlife population monitoring and pathogen surveillance tools.  ISL represents a movement towards a decentralized and community-run One Health laboratory network. In literal terms, we are making a blueprint for performing routine wildlife community health assessments and pathogen screening in-country and near sites of sample collection. The ISL initiative formally launched in October 2020, with the first hub of the decentralized network to be established in the Peruvian Amazon. 
The laboratory blueprint will include:
Identifying a set of laboratory equipment and materials for genomic research techniques that maximize affordability
Developing reliable, standardized protocols for pathogen screening, species detection, and population estimations
Creating free data analysis software with integrated storage services
Creating clear, practical guidelines that ensure the highest possible biosafety level standards
Hub 1: The Peruvian Amazon
Los Amigos Conservation Hub
As the first node of ISL, a state-of-the-art conservation technology laboratory will be installed at the Los Amigos Conservation Hub (formerly called the Estación Biológica Río Los Amigos, or EBLA) in the Peruvian Amazon.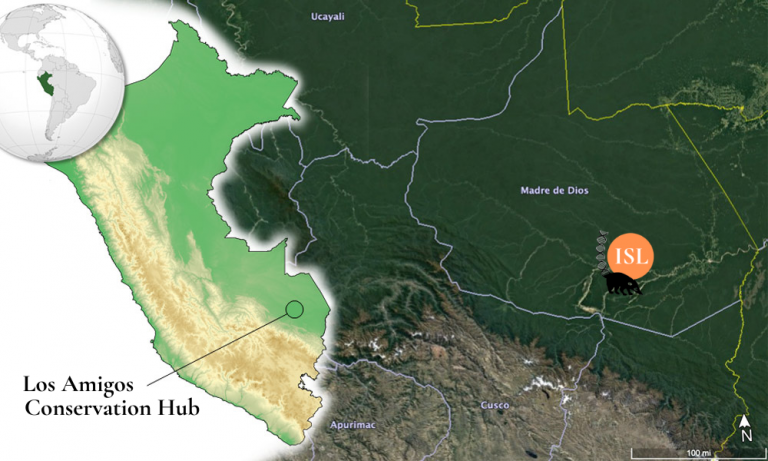 The hub will have equipment and infrastructure for field genomics, safe pathogen screening, toxicology, and advanced wildlife tracking.  Some of the specific aims will include: sample biobanking, expanding barcode of life reference libraries for the Amazon rainforest, field testing for pathogens and environmental contaminants, and developing sequencing solutions for population monitoring of key species.  
This hub will also contain a conservation technology "makerspace" for developing, deploying, and refining custom wildlife tracking devices. Among the first installations will be a long range (LoRa) forest mesh network capable of communicating with a variety of sensors that are stationary and carried by wildlife. Once established, development will shift to lightweight, low-cost, and long-lasting GPS animal collars as an alternative to radio telemetry collars, as well as passive animal microchip reading stations, with a focus on less-studied and morphologically diminutive species.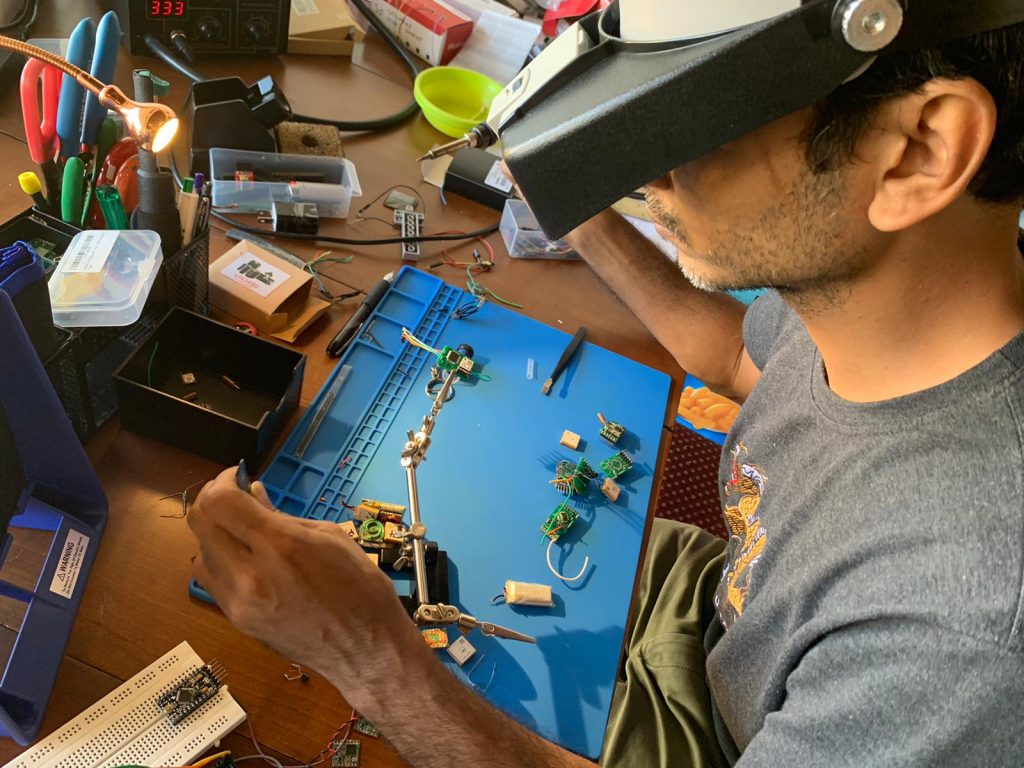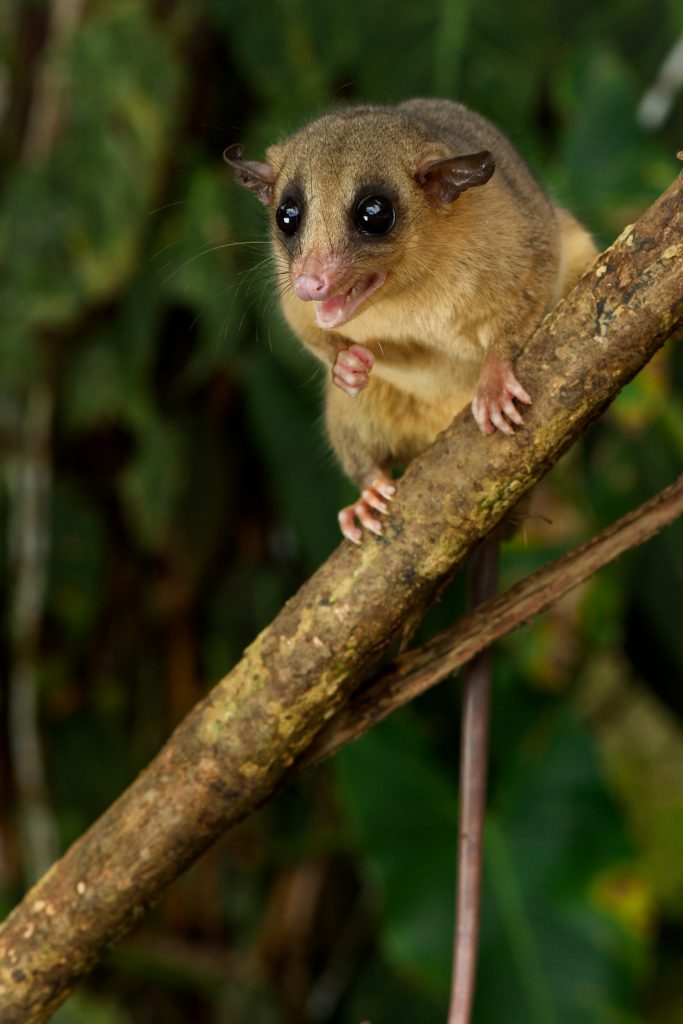 The protocols.io platform is a free and open access repository for recording and sharing detailed up-to-date research methods and protocols. It allows researchers to easily create, edit, share, and get credit for their protocols, and provides an open access hub for scientists to communicate improvements and corrections to scientific methods.
Conservación Amazónica – ACCA seeks to integrate science, innovation, and communities in order to conserve the Amazonian Andes, the most diverse ecosystem on the planet.Visit: ACCA.org.pe
Featured image credits (order of appearance): Ryan Peters (1), Gideon Erkenswick (2), Ishaan Raghunandan (3 & 5), Timothy Paine (4)