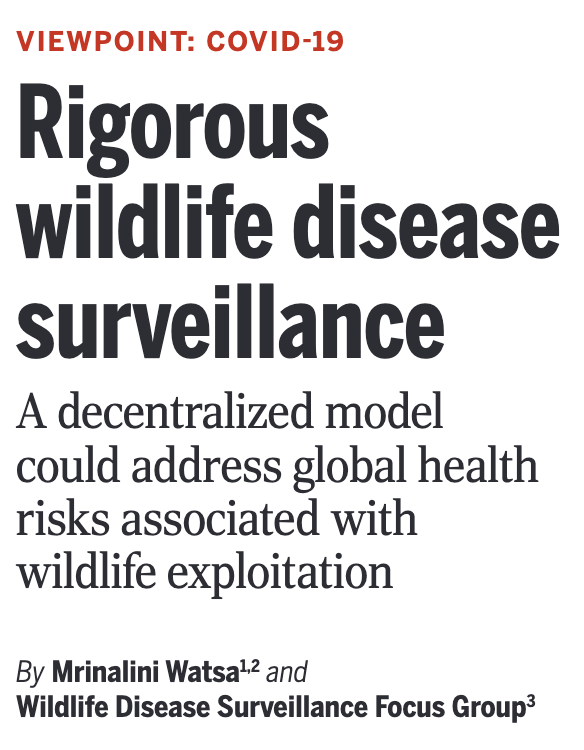 The beginnings of an idea
In July 2021, a group of wildlife biologists, including our founding members, proposed a new perspective in the journal Science titled: Rigorous wildlife disease surveillance in which they describe a vision for a decentralized network of democratized laboratories. This work spurred a lively discussion on the functionality and scope of such efforts, emphasizing the importance of building international biorepository capacity and utilizing alternate means of disease surveillance including screens of environmental DNA. 
Our journey
The In Situ Laboratory Initiative was founded in 2020 as a response to the growing need for small, functional, biosecure, low-cost laboratories in global areas at high risk of disease – a need that became all the more evident in the wake of the COVID-19 pandemic. It embraces a One Health perspective that includes monitoring biodiversity and ecosystem health utilizing the same laboratory facilities. It seeks to expand access to affordable technologies, promote a decentralized and resilient network of labs, and to widen the scope of biodiversity and disease surveillance programs globally. 
Key Elements of the ISL Strategy
Building a Blueprint for a Decentralised Laboratory
The ISL Initiative aims to create a blueprint for sustainable, decentralized, and low-cost laboratories, that, rather than replacing existing urban facilities, will expand laboratory analysis capacity into areas that have historically lacked access to such resources.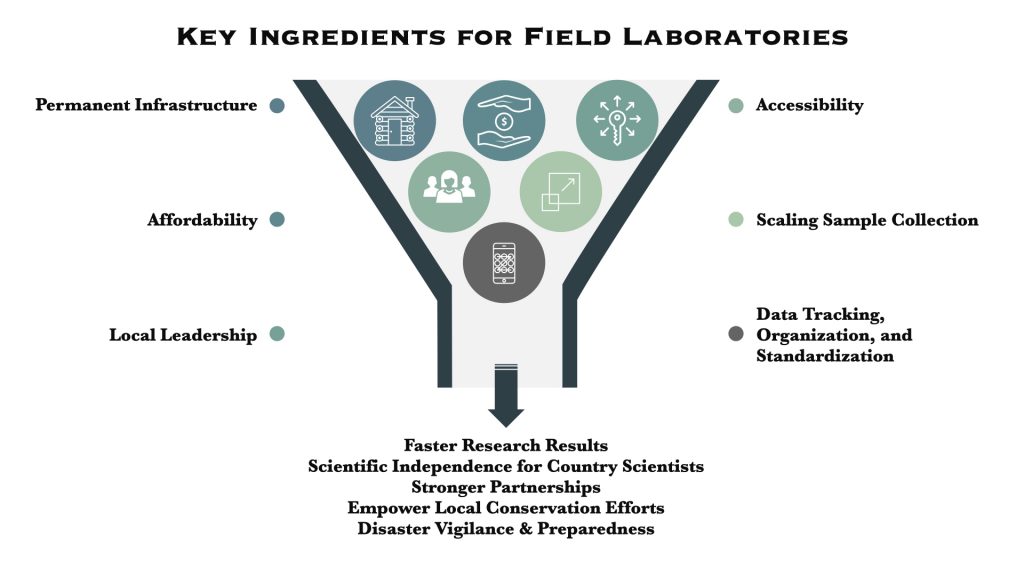 To be impactful, it makes sense to begin in places where biodiversity is highest and interactions with wildlife have dramatically increased. Standardized disease and biodiversity surveillance in such places has been held back by a lack of resources to build surveillance facilities and ponderous current laboratory protocols, which are not designed to facilitate biosurveillance at the frontline. As a first step, we will pilot a prototype of an innovative conservation technology hub equipped with cutting-edge miniaturized instruments for next-generation sequencing and animal movement tracking to realize simultaneous disease and biodiversity monitoring at source.
At its root, the ISL Initiative aims to create in-country capacity where infrastructure may be presently nonexistent or inadequate. ISL Initiative partners will strive to develop and utilize lab equipment, materials, and protocols that remain affordable and accessible without compromising safety or data quality. Our model was conceptualized to function in remote areas, but can be adapted to cities and towns where the need for animal pathogen surveillance may be of equal or greater concern.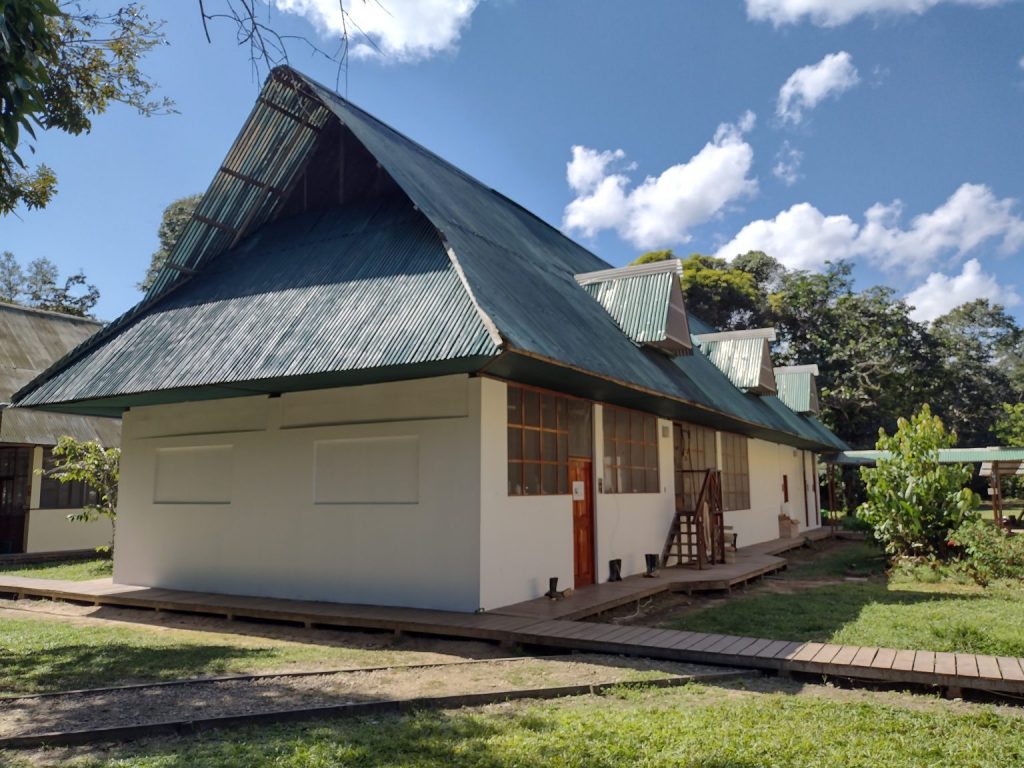 The ISL Initiative formally launched in October 2020, with the establishment of the first hub of the decentralized network located in the Peruvian Amazon by August 2021. The Wildlife Conservation Laboratory is the first node in a network of planned laboratories in Peru, and will serve as a model for other similar laboratories globally. See the full press release of its launch here (Spanish).
Currently hubs are in development in Peru, Ecuador, Rwanda, and Vietnam. We hope to have more detailed information from each hub soon, as it is made available by program leadership in those regions.