Hub 1: The Peruvian Amazon
Los Amigos Conservation Hub
The first node of ISL is a state-of-the-art conservation technology laboratory that was installed at the Los Amigos Conservation Hub (formerly called the Estación Biológica Río Los Amigos, or EBLA) in the Peruvian Amazon.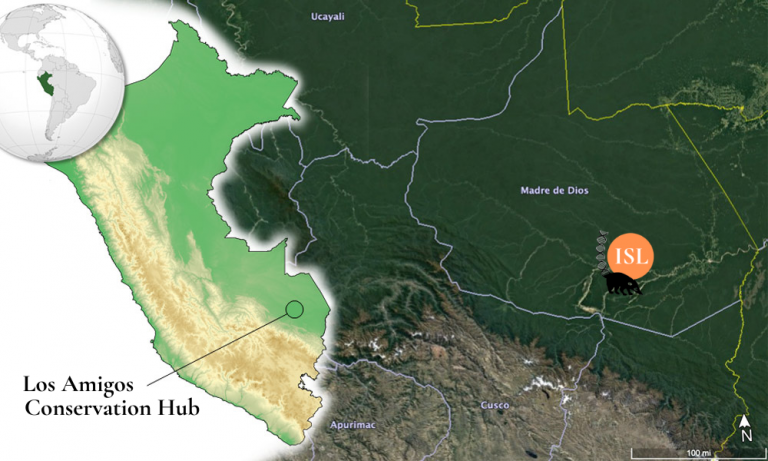 The Los Amigos Conservation Hub has equipment and infrastructure for field genomics, safe pathogen screening, toxicology, and advanced wildlife tracking. Some of the Hub's specific aims include: sample biobanking, expanding barcode of life reference libraries for the Amazon rainforest, field testing for pathogens and environmental contaminants, and developing sequencing solutions for population monitoring of key species.
This station also contains a conservation technology "makerspace" for developing, deploying, and refining custom wildlife tracking devices. Among the first installations are a long range (LoRa) forest mesh network capable of communicating with a variety of sensors that are stationary and carried by wildlife. Once these projects are fully established, development will shift to lightweight, low-cost, and long-lasting GPS animal collars as an alternative to radio telemetry collars, as well as passive animal microchip reading stations, with a focus on less-studied and morphologically diminutive species.