Dr. Caroline Moore is a veterinarian and toxicologist who uses toxicology, pathology, molecular diagnostics, and epidemiology to better understand how environmental contaminants such as heavy metals, pesticides, and harmful algal blooms create roadblocks to wildlife conservation, and how to prevent them.
Dr. Moore earned her bachelor's degree in Biochemistry and Molecular Biology from University of California, Santa Cruz, assisting with necropsies and research on the decline of the southern sea otter. She earned her doctorate in Pharmacology and Toxicology and her veterinary medical degree at University of California, Davis with the support of the US Environmental Protection Agency (USEPA) and UC Davis Veterinary Science Training Program (VSTP). Her thesis investigated how microcystins, toxins produced by cyanobacteria worldwide and are known to damage the liver and cause death, can also have toxic effects on the nervous system at non-lethal exposures. She spent the following year as a National Institute of Health (NIH) National Institute of Environmental Health Sciences (NIEHS) postdoctoral fellow at University of California, Los Angeles researching how environmental contaminants may cause reproductive toxicity through epigenetics. As a Steel Endowed Pathology Fellow at the San Diego Zoo Wildlife Alliance (SDZWA) she focused on building toxicological approaches across conservation programs, including programs with the aga crow (endemic to the islands of Rota and Guam in the Mariana Islands), African vultures in Kenya, and San Bernardino Kangaroo Rat in Southern California. Now as a Scientist with SDZWA she has continued these efforts, and has focused on doing in-situ testing of mercury across biota for the In Situ Laboratories initiative.
Investigating morbidity and mortality events of animal populations at the interface of environmental contaminate exposure, nutritional needs, and disease.
Ecotoxicology, with a focus on mercury and other heavy metals, pesticide poisoning events, cyanotoxins from harmful algal blooms, and the continued impact of legacy contaminates such as DDT.
Developing and deploying veterinary medicine and molecular diagnostic tools that can be used in remote areas globally.
Leveraging advancements in our understanding of epigenetic changes to define biomarkers of health and disease in the field. Epigenetics is the study of heritable changes to gene expression that do not change the genome itself, and it is now known that animal age, and environmental factors such as stress, nutrition, disease and toxicant exposures can change epigenetics. In turn, these changes can impact the survival of threatened and endangered species.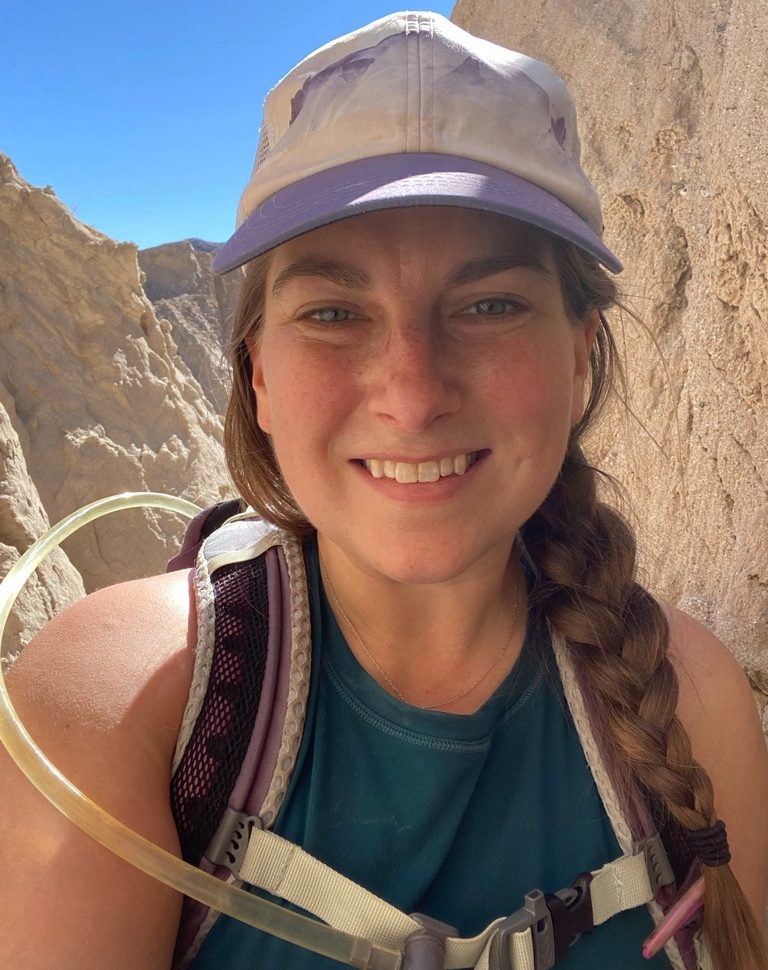 Gerson, J. R., N. Szponar, A. A. Zambrano, B. Bergquist, E. Broadbent, C. T. Driscoll, G. Erkenswick, D. C. Evers, L. E. Fernandez, H. Hsu-Kim, G. Inga, K. N. Lansdale, M. J. Marchese, A. Martinez, C. Moore, W. K. Pan, R. P. Purizaca, V. Sánchez, M. Silman, E.A. Ury, C. Vega, M. Watsa, E. S. Bernhardt. Amazon forests capture high levels of atmospheric mercury pollution from artisanal gold mining. Nature Communications, 2022, 13(1), 1–10. https://doi.org/10.1038/s41467-022-27997-3 
Watsa, M., G. Erkenswick, S. Prost, E.O. Davis, C. Moore, S. Kubiski, C. Witte, R. Ogden, A. Meredith, O.A. Ryder, C.C. Steiner, J.A. Phillips, M.A. Owen. 2020. Rigorous wildlife disease surveillance. Science 369 (6500). 145-147. https://doi.org/10.1126/science.abc0017 
Moore, C.E., J. Juan, Y. Lin, C.L. Gaskill, B. Puschner. 2016. Comparison of Protein Phosphatase Inhibition Assay with LC-MS/MS for Diagnosis of Microcystin Toxicosis in Veterinary Cases. Marine drugs 14(3). 54. https://doi.org/10.3390/md14030054
Bautista, A.C., C.E. Moore, Y. Lin, M.G. Cline, N. Benitah, B. Puschner. 2015. Hepatopathy following consumption of a commercially available blue-green algae dietary supplement in a dog. BMC veterinary research 11(1). 136. https://doi.org/10.1186/s12917-015-0453-2
Moore, C.E., P.J. Lein, B. Puschner. 2014. Microcystins alter chemotactic behavior in Caenorhabditis elegans by selectively targeting the AWA sensory neuron. Toxins 6(6). 1813-1836. https://doi.org/10.3390/toxins6061813
Walter, K.M., C.E. Moore, R. Bozorgmanesh, K.G. Magdesian, L.W. Woods, B. Puschner. 2014. Oxidant-induced damage to equine erythrocytes from exposure to Pistacia atlantica, Pistacia terebinthus, and Pistacia chinensis. Journal of Veterinary Diagnostic Investigation 26(6). 821-826. https://doi.org/10.1177/1040638714550183
Moore, C.E., B. Puschner. 2012. Cyanobacteria. Pages 533-540 in Small Animal Toxicology. Edited by M. Peterson, and P. Talcott. Saunders, St. Louis, Missouri.